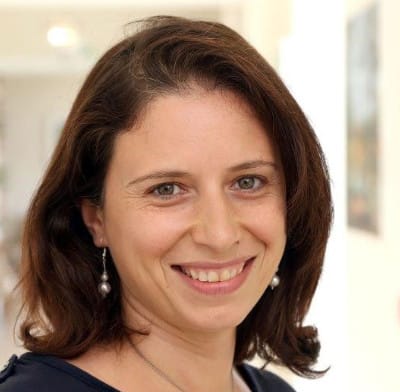 Education
PhD, Queen Mary University of London, UK, 2013

LLM, University of Essex, UK, 2002

LLB, Hebrew University of Jerusalem, Israel, 2000
Admissions
Advocate, Member of the Israeli Law Bar Association in Israel
Publications
"Energy Transit: Intergovernmental Agreements on Oil and Gas Transit Pipelines," (2015), Renewable Energy Law and Policy Review, co-authored with Rafael Leal-Arcas, Maria Peykova, Thahagata Choudury

"Remediation of Business Related Human Rights Violations in the Context of EU Energy Policy" in Jan Wouterrs and Rafael Lesal-Arcas (eds) Research Handbook on EU Energy Law and Policy (Edward Elgar Publishing, 2017), co-authored with Youseph Farah
Malakee Makhoul is Of Counsel at Handley Farah & Anderson. She is an experienced lecturer in law. She has taught at the School of Law at the University of Essex and at the Centre for Commercial Law Studies at Queen Mary University of London. She has designed, directed and taught courses in European Union law and World Trade Organization disputes.
Dr. Makhoul has substantial expertise in European Union law, international economic, international environment law and biotechnology law. She also has significant knowledge of risk regulation, particularly in areas of high technological complexity. She has published articles in peer-reviewed journals on issues concerning energy transit activities and the remediation of human rights violations in the oil and gas sectors.
Dr. Makhoul is trilingual, speaks Arabic and Hebrew, and provides advice to law firms, businesses and non-profit organizations on matters relating to laws of the Middle East and Northern Africa, international economic law and environmental law matters.
Dr. Makhoul obtained an LLB in law studies from the Hebrew University of Jerusalem, Israel; an LLM in EU legal order from the University of Essex, United Kingdom; and a Ph.D in international economic law awarded by Queen Mary University of London, United Kingdom. Her Ph.D thesis focused on the international trade dispute over genetically modified organisms before the World Trade Organization.
Dr. Makhoul is active in local charitable activities and serves as a governor at a local high school. She lives in Colchester, England with her husband and two children.