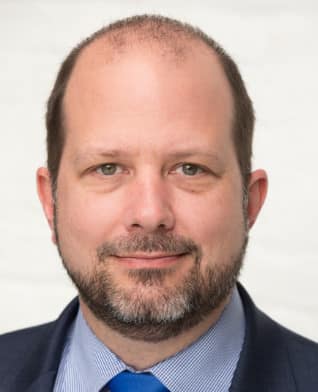 Education
University of Texas School of Law, J.D., high honors, 2002

Princeton University, B.S.E., 1997
Clerkship
Law clerk for Judge William Wayne Justice in the U.S. District Court for the Western District of Texas
Awards
2018 Finalist for Public Justice's Trial Lawyer of the Year

Selected as a Super Lawyer "Rising Star" (2013)

2009 Advocate of the Year – Human Rights Organisation of Nepal
Admissions
District of Columbia

New York

U.S. District Court for the District of Columbia

U.S. District Court for the District of Maryland

U.S. District Court for the Southern District of New York

U.S. District Court for the Eastern District of New York

U.S. Court of Appeals for the Second Circuit
Matthew Handley is a partner at Handley Farah & Anderson. For more than fifteen years, Mr. Handley has dedicated his legal career to securing justice for victims of corporate and government wrongdoing. He has successfully litigated individual and class action cases in courts around the country. The cases brought by Mr. Handley have returned millions of dollars to people injured and exploited by corporations and governments.
In the course of his legal career, Mr. Handley has principally pursued cases that have championed three categories of rights: worker rights, civil rights and investor rights.
As a lawyer for workers, Mr. Handley has pursued more than one hundred cases against corporations that have refused to pay lawful wages or required benefits to their employees. Domestically, he has represented workers across a range of industries—from construction to restaurant to janitorial services—who were systematically denied the minimum wage, overtime pay or lawful benefits. Additionally, he has represented workers victimized by a conspiracy to fix and depress wages in violation of the antitrust laws.
Mr. Handley has also represented workers around the world who have been exploited by corporations intent on placing profits above the safety and well-being of their employees. This work has included representing foreign workers who were trafficked, injured or killed while working for U.S. contractors or subcontractors abroad.  Mr. Handley's work on behalf of trafficked workers is featured prominently in the 2018 book, The Girl from Kathmandu, Twelve Dead Men and a Woman's Quest for Justice, by award-winning journalist Cam Simpson. As part of his anti-trafficking advocacy, Mr. Handley has appeared before the United Nations Human Rights Council arguing for stronger protections for the segment of the global workforce that is most vulnerable to trafficking abuses.
As a civil rights lawyer, Mr. Handley has pursued cases that have targeted all forms of discrimination, including employment discrimination, housing discrimination, disability discrimination and police misconduct. During his career, Mr. Handley has litigated some of the most impactful civil rights cases in the country. He has represented blind employees who were denied equal access to government services, educational facilities and technologies; tenants who were denied housing based on their race and lawful source of income; persons who were denied employment based on racially or sexually discriminatory policies and practices; and persons with disabilities who were denied access to restaurants and other places of public accommodation. These cases have recovered millions of dollars for the victims of discrimination and changed the policies and practices that gave rise to the cases.
In pursuing these civil rights cases, Mr. Handley has often collaborated with and represented nonprofit organizations committed to exposing and eliminating unlawful discrimination. Mr. Handley has also been a frequent advocate before city councils and state legislatures for the expansion of civil rights protections in the workplace, testifying in support of stronger civil rights protections for the most vulnerable members of our communities.
Finally, as a securities lawyer, Mr. Handley has litigated national cases against publicly-traded corporations that defrauded thousands of investors with false and misleading statements. He has worked on multiple securities class actions that recovered hundreds of millions of dollars for investors, including pensions funds, mutual funds and individuals.
Prior to founding Handley Farah & Anderson, Mr. Handley was the Director of Litigation at the Washington Lawyers' Committee for Civil Rights and Urban Affairs, one of the nation's preeminent civil rights non-profit law firms, where he directed the Committee's active litigation docket. Prior to joining the Committee, Mr. Handley was a partner at the law firm of Cohen Milstein Sellers & Toll, one of the most respected firms in the country fighting against corporate abuses. Before joining Cohen Milstein Sellers & Toll, Mr. Handley was a litigation associate at the law firm of Covington & Burling.
Mr. Handley graduated from Princeton University in 1997 with a degree in civil engineering. He subsequently joined the Peace Corps as a volunteer in Nepal, where he served for two years as a rural construction engineer.  When he returned to the United States, he earned his law degree at the University of Texas School of Law in 2002. After graduating from law school, he served as a law clerk for the Honorable William Wayne Justice, United States District Judge for the Western District of Texas.
Mr. Handley was a 2018 Finalist for Public Justice's Trial Lawyer of the Year. He was named Advocate of the Year by the Human Rights Organization of Nepal. He has been recognized by Super Lawyers magazine as a Rising Star.
He lives in Takoma Park, Maryland with his wife and two children.
Notable Cases
• Stanley, et al. v. Barbri (N.D. Tex.): A disability rights case that successfully compelled the country's leading bar exam preparation course to make its on-line course accessible to blind students.
• Little, et al. v. Washington Metro Area Transit Authority (D.D.C.): A class action on behalf of thousands of African American applicants for employment at Washington DC's mass transit system who were rejected because of a racially discriminatory criminal record screening policy. The case resulted in a policy change and a $6.5 million fund to compensate victims.
• Equal Rights Center v. Archstone (D. Md.) and Equal Rights Center v. Equity Residential (D. Md.): Fair Housing Act cases litigated on behalf of a disability-rights organization alleging that housing developers failed to design and construct housing accessible to the disability community. The case resulted in thousands of apartment units across the country being made accessible.
• Adhikari et al. v. Daoud; Lama v. Blue Marine Services; Dahal v. Supreme Food Services (OALJ): Cases brought on behalf of foreign workers who were trafficked, injured or killed while working for U.S. contractors or subcontractors abroad, returning millions of dollars to victims and their families.
• American Council of the Blind, et al. v. General Services Administration (D.D.C): A disability rights case that compelled the U.S. government agency in charge of accessibility to make its own website portal accessible to thousands of blind government contractors.
• Ayala, et al. v. Tito Contractors (D.D.C): A wage theft collective action returning over half a million dollars to construction workers denied lawful wages by their employer.
• 
Jien et al v. Perdue Farms, Inc. et al
(D.M.D): A pending antitrust class action alleging that the leading poutltry producers conspired to depress the wages of processing plant workers in violation of the Sherman Act. •
Burrell et. al. v. Lackawanna County et. al
(M.D. Pa): A pending collective and class action alleging that civilly-detained debtors were forced to work at a private recycling center, in violation of RICO and both federal and Pennsylvania minimum wage laws.