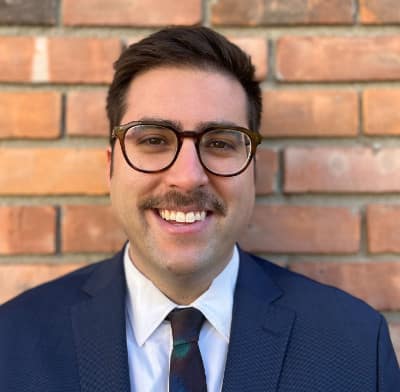 Education
University of Chicago Law School, JD, 2019

University of Chicago, BA, 2013
Awards
Joseph Henry Beale Award for Legal Research and Writing

James C. Hormel Public Service Award

Pro Bono Initiative Public Service Award

Norval Morris Public Interest Fellow
Clerkships
Judge Jane B. Stranch, United States Court of Appeals for the Sixth Circuit

Judge Robert Pitman, United States District Court for the Western District of Texas
Admissions
New York

New Jersey

Massachusetts

United States District Court for the Western District of Texas

United States District Court for the District of Colorado
Simon Wiener is an Associate Attorney at Handley Farah & Anderson, where he represents workers, consumers, and members of vulnerable populations and those with limited resources who have been harmed by corporate misconduct and government abuses.
He currently works on several major antitrust actions, including Jien v. Perdue Farms, Inc. and Brown v. JBS USA Food Co., which allege that poultry, beef, and pork processors conspired to depress the compensation of processing-plant workers, and Jabbie v. Global Tel*Link Corp., which alleges that providers of telephone services for speaking with detained and incarcerated people conspired to inflate call prices.
He also works on nationwide consumer class actions, such as Gunn v. FCA US LLC and Beeney v. FCA US LLC, which allege that a major car manufacturer illegally profited by inflating certain costs passed on to buyers and lessees, and Albina v. The Aliera Companies, Inc., which alleges that companies purporting to offer membership in a healthcare-sharing ministry instead illicitly retained the bulk of premiums as profit.
Before joining HFA, Simon was an appellate public defender, advocating on behalf of indigent clients in criminal cases with the New Jersey Office of the Public Defender's Appellate Section. Simon began his legal career as a law clerk to Judge Jane B. Stranch of the United States Court of Appeals for the Sixth Circuit and Judge Robert Pitman of the United States District Court for the Western District of Texas.
Complementing his time in public service, Simon has long been devoted to challenging injustice and exploitation. While a law student, he interned with Civil Rights Corps, the Alaska Public Defender Agency, and the Orleans Public Defenders, and helped represent clients in the school's Federal Criminal Justice Clinic. He received multiple student awards for commitment to lawyering for social and economic justice.
Simon obtained a law degree from the University of Chicago Law School, where he was also a Comments Editor for the University of Chicago Law Review and was given the Joseph Henry Beale Award for Legal Research and Writing. He obtained an undergraduate degree, with honors, from the University of Chicago, where he majored in anthropology and served as station manager for WHPK 88.5 FM.
Simon lives in Somerville, Massachusetts, with his wife and several plants.